House-minding
Pro-active
"House-minding" is a concept which ensures that there will be professionals taking care of your property in a proactive manner. In order to do so properly we have established a program that addresses every aspect of maintenance for  your house all-year-round.  A Service Total House-minding Contract can be customised to a client's specific needs by selecting certain basic elements from this program.
This way you are sure that:
– your house is visited and  checked on a regular basis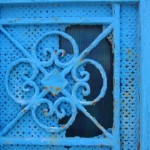 – your mailbox is empty and mail is forwarded
– you will be contacted if there is any problem
Furthermore, our House-minding Contract gives you a huge EXTRA ADVANTAGE in the local market for goods and services. Our partners, all skilled professionals in their respective areas of expertise, will offer you A DISCOUNT for any job to be carried out. This means that not only will you be employing a select group of craftsmen but paying reasonable prices as well.
Reactive
In addition to this pro-active approach we can provide a re-active response on events taking place in between our regular visits. Image that there is an electricity-cut or a break-in?
In cooperation with Dutch security companies and through the use of state-of-art technology we are able to respond immediately and prevent your house remaining vulnerable or being abused.
As useful extras we can add medical or other alarms.